How Speech Therapy can help Dementia patients
By Kersten Yutzy, M.A., CCC-SLP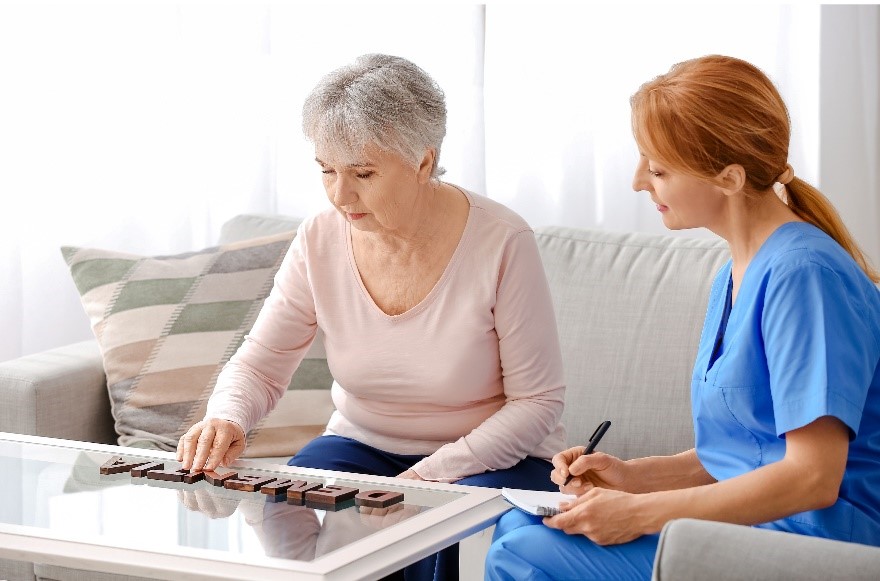 Dementia is generally thought of as memory loss in older adults, but it's much more than that. Other symptoms include inability to think clearly, changes in social skills, changes in abilities to problem solve simple tasks, decreased coordination, and changes in the ability to communicate.
There are many different types of dementia, and some early symptoms are even reversable with appropriate Speech Therapy. Those with early and middle stage dementia may be able to stall the progression with Speech Therapy.
Early stage symptoms:
- Increased difficulty with word finding
- Increased difficulty with remembering new information (names, events, locations)
- Increased difficulty with recalling where objects were put
- Increased difficulty with remembering things that were just read
At this stage, individuals still have the ability to learn new information. With strategies that can be taught by Speech Language Pathologists, individuals can still hold down jobs, drive, and maintain appropriate relationships with peers. These strategies include, but are not limited to: establishing a routine, increasing organization, using calendars/alarms, using environmental aids/assistance, increasing awareness of community assistance available, repetition, and association.
Middle stage symptoms:
- Unable to recall personal information (age, date of birth, current address)
- Increased difficulty with identifying appropriate clothes to wear based on the weather.
- Changes in sleeping patterns (sleeping during day, awake at night)
- Changes to personality
At this stage, Speech therapy will involve both the individual and the caregivers (often times the family). Therapy will include establishing a routine, assisting the caregiver with expectations, and finding appropriate activities to keep the individual feeling like they are independent. Some of these activities include making a memory book/scrapbooking, folding and putting clothes away, washing dishes, and exercising (to their physical ability level).
Late state symptoms:
- Complete loss of independence
- Unable to communicate
- Increased risk of pneumonia due to swallowing difficulties
- No longer aware of surroundings
At this stage, Speech therapy will work primarily with caregivers. Speech therapy will target basic ways to communicate wants and needs. Speech therapists will work with increasing safety at meals to decrease risk of aspiration pneumonia. Individuals with dementia may no longer understand food is important and fight being fed. This, along with poor oral care, increases risk of aspiration pneumonia. At this stage, keeping the individual as comfortable as possible is the goal.
Speech therapists primary goals, when working with individuals with dementia, are to keep the individual at the current stage as long as possible, reduce the caregiver's burden, and maintain the individual's sense of self.
If you or a loved one with a dementia diagnosis could benefit from Speech Therapy, please give us a call at 563-583-4003, option 3, to schedule an appointment with Kersten.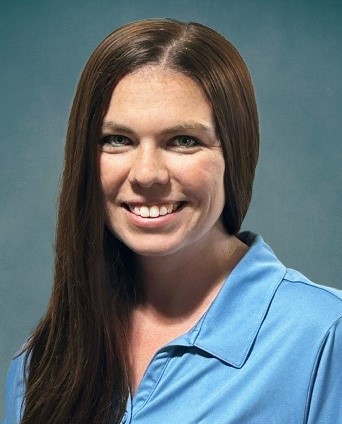 Kersten Yutzy, M.A., CCC-SLP, is a Speech Therapist at Unified Therapy Services who treats adults and geriatric patients with dementia.
Kersten assesses and treats people who have speech, language, voice, and fluency disorders. She previously worked at Stonehill Care Center and Hawkeye Care Center in Dubuque as a Speech Language Pathologist.
Sources: mayoclinic.org, alz.org